To create dramatic effects using LED lightingLight Emitting Diodes in home design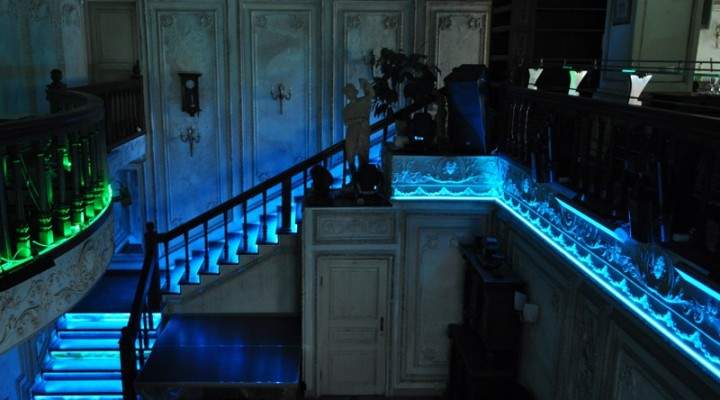 bedrooms. It can illuminate the ceiling or another element of the interior. For example, very often in the bedroom bedside constructing decorative niche in the wall and illuminated by the soft light of its LED backlight. It turns out very beautiful! As plasterboard or suspended ceiling in 90% of cases supplied decorative LED lighting that makes the room more comfortable.
Most often, mood lighting in the bedroom "hidden" in the construction of plasterboard in stretched canvas or ceiling stained glass. By the way, illuminated stained glass ceiling in the bedroom may be the only bright accent in the room. And this will be enough to give the interior refinement and originality.
Back to Bed and bedroomsDifferent types of beds