Add a touch of luxury to your outdoor space with an external bath or shower.
There's nothing like taking a cool, refreshing shower under a sun-drenched sky, or slipping into a warm bath to soak away the cares of the day surrounded by the beauty of nature.
Stylish & practical
Outdoor showers and tubs have many uses. Some sporty homeowners install showers to cool down after a jog. Sun and sea lovers use them to rinse off after a swim. For those with pets, an outdoor shower or bath keeps muddy paw prints outdoors and creates a lot less mess. For that matter, they're also a useful option to clean up the kids after they've been playing outdoors, too! When creating your outside shower or bathroom, draw inspiration from your external entertaining spaces so the design flows. The most simple of outdoor showers is a basic nozzle attached to an outdoor tap, with simple screening. Then there are lavish baths and shower stalls, with decorative splashbacks, vanities, seating and accessories.
Don't have room for a pool? A freestanding or inbuilt bathtub is a clever alternative, and a lot less work than a spa. You can also position an outdoor shower over the bathtub to enjoy the best of both worlds.
Outdoor baths and showers can, of course, be cold or hot and cold. If you'd like to use your tub or shower as an alternative to your indoor bathroom, the benefits of adding piping-hot water will soon outweigh the initial outlay.
Making a splash
Natural stone and pebble splashbacks offer an earthy look. Use living green walls as your shower splashback and surround the space with leafy plants. For a fresh, vibrant look, include a mosaic splashback, or you could have a freestanding stainless-steel shower with no splashback at all. Some feature straight poles, others angular curved poles. There are also many different showerhead and tap fittings to choose from to give your outdoor bathroom a unique look.
For a fully-equipped bathroom, invest in some optional extras. Include shelving for rolled towels and personal bath products. Add a cosy seat, a selection of candles and soft cushions around the space, and lighting for night-time showering or soaking in the tub.
A private place
Your shower or tub can be exposed or enclosed — the choice is yours. You may be fortunate to have a secluded space for installation, but more often than not you'll need to factor in ways to make the space more private or run the risk of putting on a show for your neighbours. The idea is to create privacy without blocking sunlight.
Some ideas include + Create a leafy screen with lush vegetation + Build the shower within an existing nook or under an overhang + Use timber-slatted privacy screens for a contemporary look + Fit side roller blinds and use as needed + Add a low retaining wall or large potted plants for privacy.
Get the look
Bali hut
A gentle stream of flowing water, bamboo screening, pebbles underfoot, the fresh scent of tropical flowers in pots, or planters, such as frangipani or hibiscus, give your outdoor shower a resort-like tropical feel.
Go rustic
Pebble tiles and paver shower splashbacks look warm and earthy. Or you can use exposed pipes with a large shower rose and a corrugated iron shower stall.
A touch of romance
A deep claw-footed tub, screened by trailing blooms such as climbing rose or jasmine — with a chandelier fixed to a pergola above — creates a romantic touch.
Clean and uncluttered
A deep curved bath, or shower with smooth glass screening and stone, creates a modern look. Team with dual washbasins, a vanity and robe hooks.
Zen space
A square bath, or timber-slatted shower stall, bordered by textured evergreen plants and teamed with a stone bench seat and lantern adds an eastern influence to your shower or outdoor bath.
Practical matters
To ensure your shower or bath meets local council regulations regarding construction and drainage, check before you begin installation. It's important to also make sure your shower is well ventilated to inhibit the growth of mould and mildew.
Landscape design ideas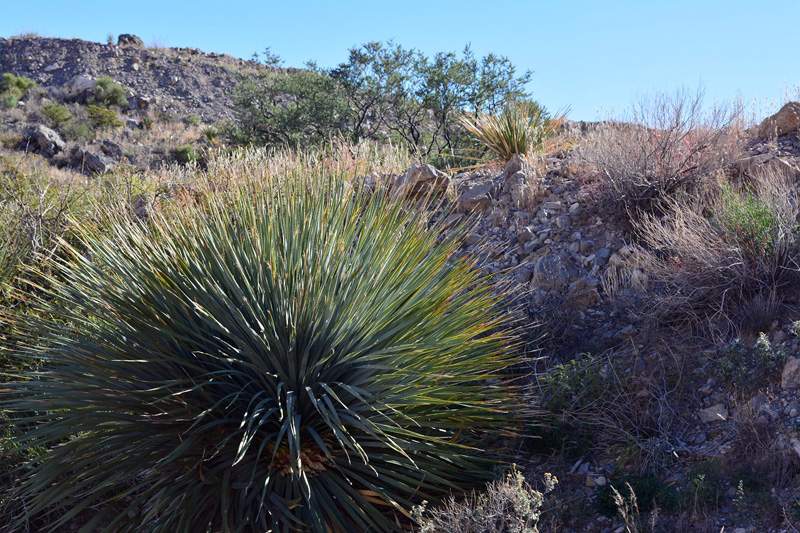 Desert landscape design